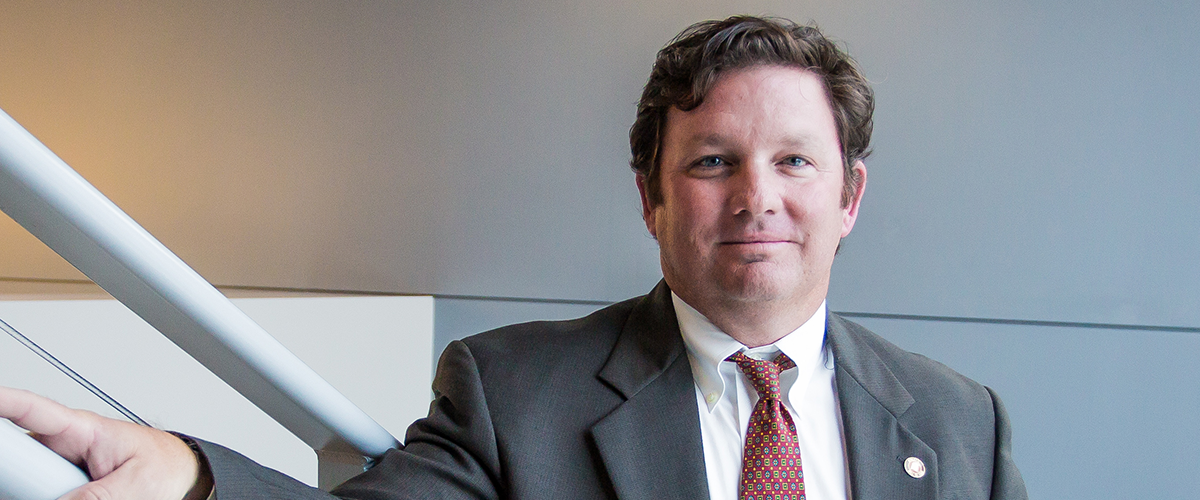 It's been a while since Brian Leaver walked the halls of Sarasota High School as a student (we won't tell you how long) but nevertheless, he still runs in to teachers and staff who remember him while on the job there. "It's really cool to see some of the people who are still there. When you run into Coach Metcalf or Coach Aschenbrenner, you reflect on the memories," he says.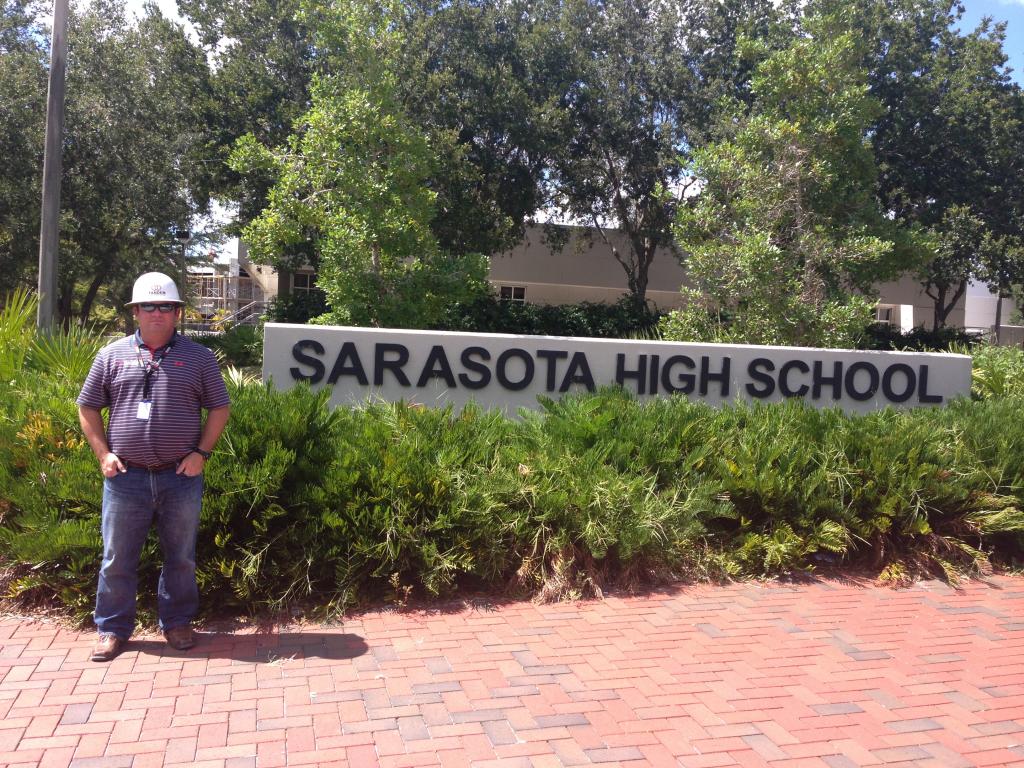 Leaver, a partner at Lakewood Ranch-based Tandem Construction, is overseeing the renovations at the historical high school, where he once played football and soccer. The three-year phased project will include renovating the Paul Rudolph designed building, building a new gym, renovations to media and dining, and new classrooms.
Leaver says approving the renovations and choosing Tandem was the second best decision the school board ever made. "The first was during the summer before I entered high school. The school board changed the district lines meaning my future wife had to go to Sarasota High School instead of Riverview," he says with a chuckle. Sweethearts since they met in middle school at the Sarasota Square Mall, Brian and his wife broke up briefly when the Riverview Rams beat the Sarasota Sailors that year. "I didn't like the way she reacted," he said, remembering clearly his eighth-grade angst. But both Sailors, thanks to redistricting, got back together in tenth grade and have been together ever since.
Right after graduating from Bowling Green University, he popped the question, and they were married a year later at St. Boniface Church on Siesta Key.
Brian was born in Tulsa, OK but moved to Sarasota with his parents at age 5. His dad was in the construction business. Brian was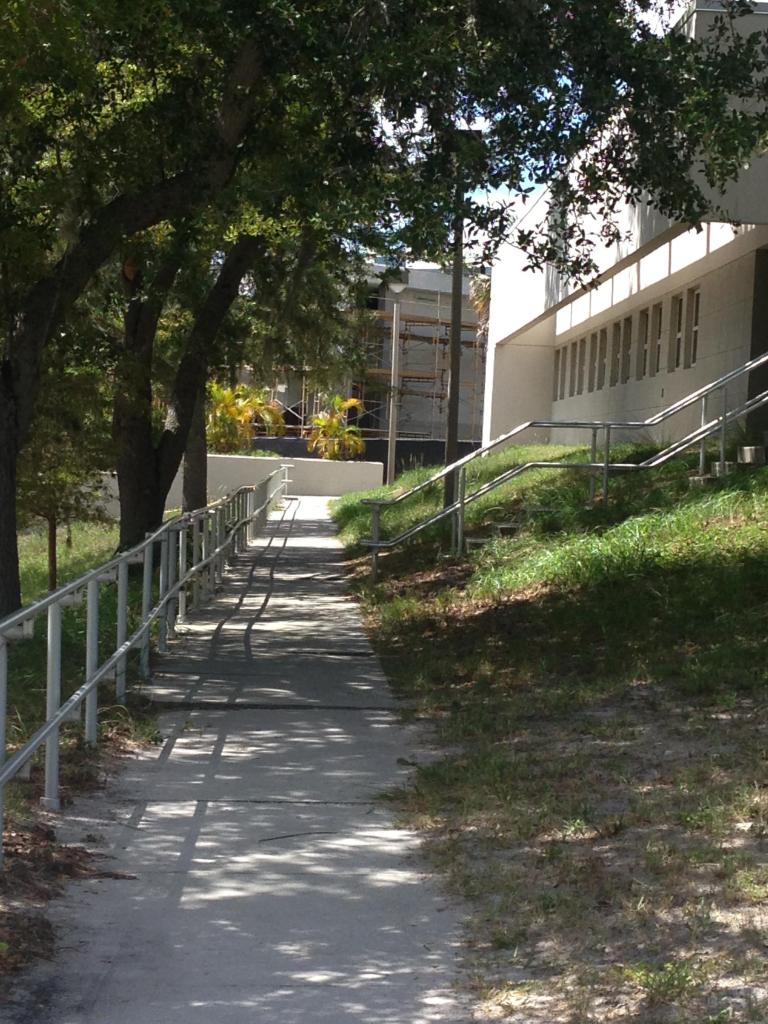 recruited for a football scholarship to Bowling Green and attended at the same time as Halfacre Construction Company President Jack Cox. "We didn't know each other well at the time, but we knew a lot of the same people," Brian says.
After an unsuccessful tryout as a place kicker for the Jacksonville Jaguars, Brian decided to follow his other passion - and what he had a double major in - construction management and architectural design. "My biggest influences were my dad and an amazing drafting teacher at SHS, Flody Suarez. He just passed away, and he was my favorite teacher of all time. What an amazing teacher and coach – he was just incredible. My daughter had his daughter as her third-grade teacher at Pine View, which was really cool."
The Leavers have three children, ages 5, 12 and 14. They moved back to Sarasota when their oldest daughter was three weeks old to be closer to family. "My parents lived here; my wife's mother is here as well as aunts, uncles and cousins. We thought, what better place to raise a family than with your family."
In 2000, Brian joined Tandem Construction and in 2006 became founder Peter Hayes' partner.
Besides being a busy dad and running a thriving construction company for the past five years, Leaver has opened his heart and his home to 14 foster children.
"My wife and I are foster parents through the YMCA and the Safe Children's Coalition. We felt we had a little bit more to give. We've been lucky to serve 14 different children who have passed through our home. Our children get involved, our extended family gets involved, and we feel like we are making a big difference in these kids' lives. It's been very rewarding in many ways," says Brian.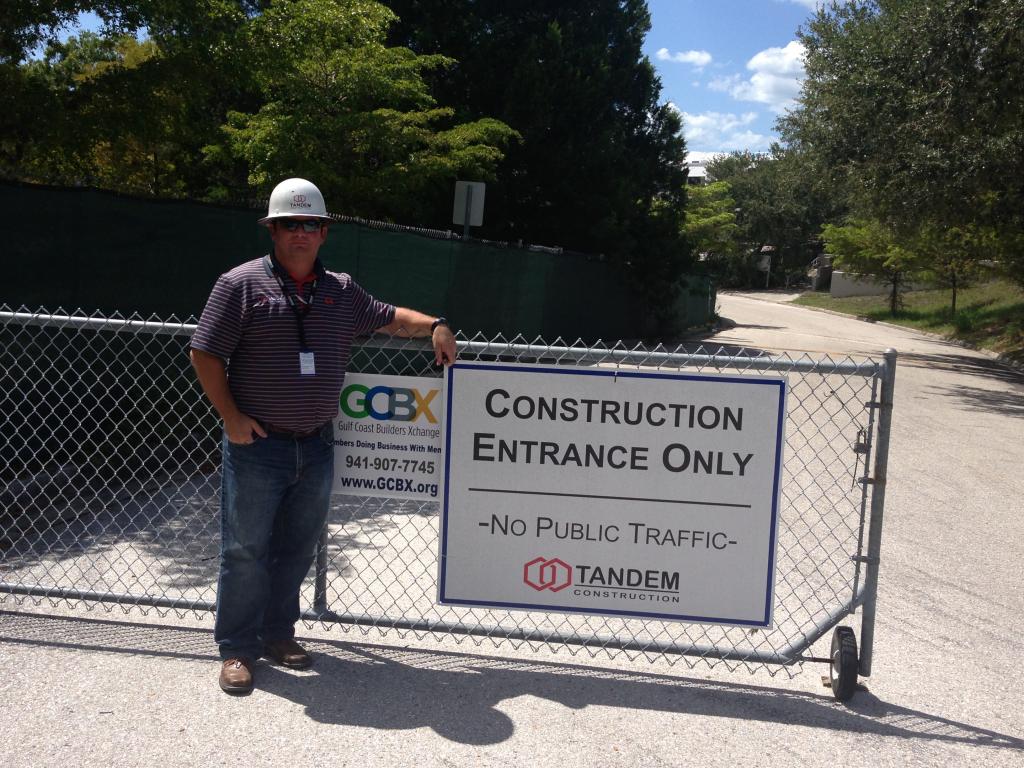 It's hard not to notice how his face lights up as he browses through photos on his phone of some of the babies they have housed over the years. Brian says it is a family decision to take on the responsibility. "Everyone gets a voice. It breaks your heart when they leave. You fall in love with all of them. We hope these lessons in life about giving will transfer to our kids. My daughter said when she was younger that she thought charity was giving money, and we told her it's a lot more than that. We are opening up our home, giving our time and our hearts to help others, and hopefully it's a lesson that they will learn and carry with them."
As a new board member of the Gulf Coast Builders Exchange this year, Brian feels that the construction industry is full of people just like him, who give their hearts and soul to this community.
"The industry here in Sarasota and Manatee as a whole has amazing people in it. They work in the community, they support the community, and being a part of that makes me very proud," he says.
"When I walk into Publix, I am proud to wear my Tandem Construction shirt, as most contractors in town are. I'm not sure it's like that everywhere else. This is a very unique place. The way the industry works together, plus the opportunities locally to build cool projects and be a part of something truly special is why I am Proud to Build."