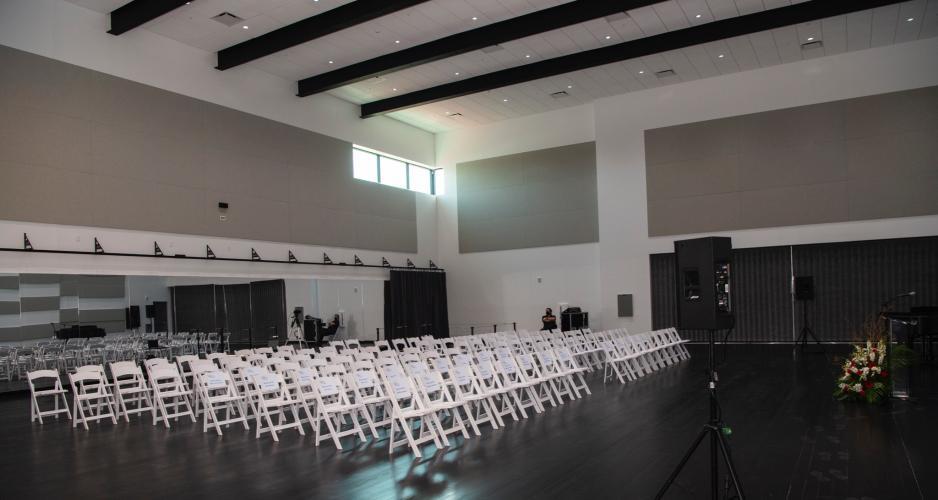 Phase 1 of the expansion to the Robert and Beverly Koski Production Center is near completion! This new rehearsal facility at the Asolo Repertory Theatre will soon allow sets to be built in one building and wheeled across the parking lot into the new building for rehearsals. A ribbon-cutting ceremony was recently held to mark the opening of the Margot and Warren Coville Rehearsal Hall.
"It is quite literally unique, I don't think there's any place in the country where a producer can come in with a project, have a set built for it, and the props built for it, and the actors costumed, rehearse it, have the actors housed in a nearby facility, perform it on stage and then take it to New York or wherever. There are lots of places where you can do parts of that, but no one place that has a campus that has it all wrapped in one bundle." Said Production and Operations Director, Vic Meyrich. 
The new building is more than 9,000 SF and includes the rehearsal hall, a conference room, a catering kitchen, and an indoor and outdoor reception area. 
Read the full article from the Sarasota Herald Tribune HERE