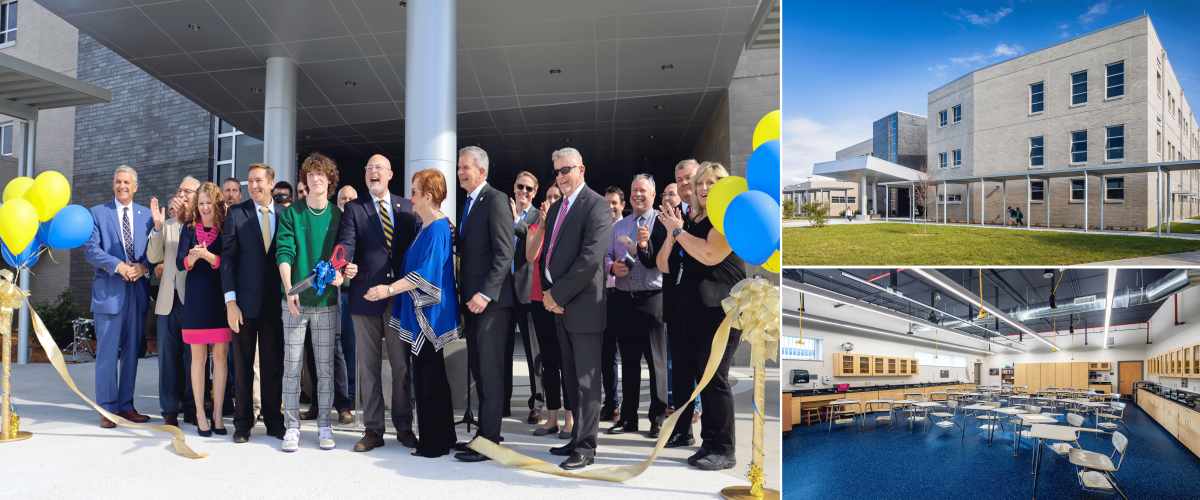 On January 21st, 2022, The School District of Sarasota County celebrated the official Ribbon Cutting of the new classroom building at the Pine View School. Many were in attendance including:
Pine View School Principal, Dr. Steven Covert
Superintendent, Dr. Brennan Asplen
School Board Member and Chair Woman, Jane Goodwin
Executive Director of Secondary Schools, Steve Cantees
Deputy Superintendent, Jody Dumas,
Director of Construction Services, Jane Dreger
Construction Services Project Manager, Steve Clark
The new 3-Story, 80,000 SF Building accounted for 136,000 construction labor hours, coordinated work of over 40 Companies, 2,300 cubic yards of concrete, 126,500 bricks, 87 tons of rebar and almost 1,500 Galons of Paint. The program includes 49 classrooms, a new college and career center, a new choir room, a college level astronomy room, 2 college level physics room, an elementary music room and art room, skills labs, and a brand new "Pine View Archives" that contains artifacts dating back to 1969.
The project design was led by Harvard Jolly Architecture. Tandem Construction led the project as the Construction Manager. 
https://www.tandemconstruction.com/project/pine-view-school-classroom-ad...