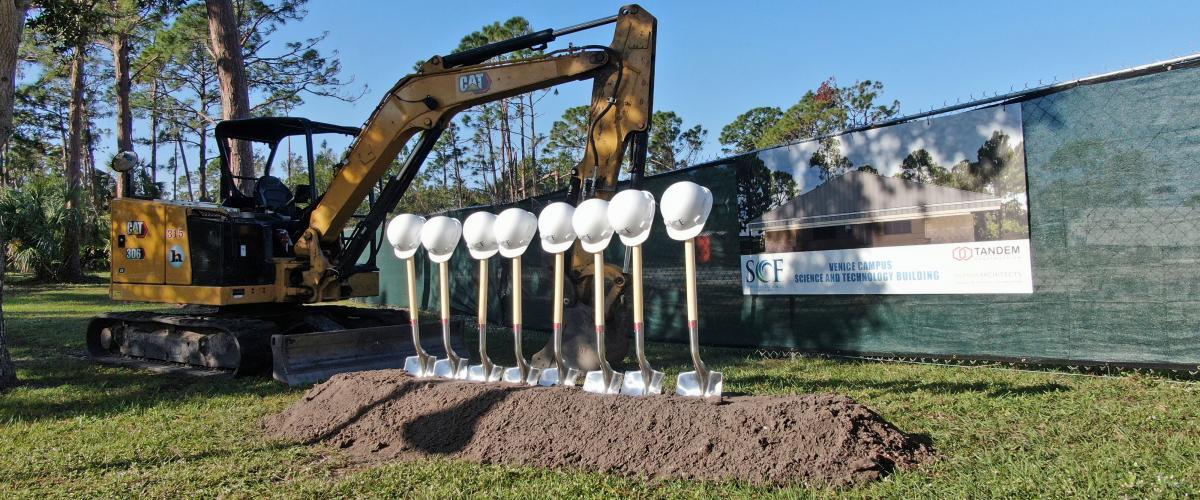 November 29, 2022 - We had a great celebration this morning with the State College of Florida as we broke ground on their new Science, Nursing, and Engineering Building at the SCF Venice Campus. There are many people to thank for making this project a reality:
The SCF Leadership Team, led by Dr. Carol Probstfeld, Dr. Fritsch, and their Board of Trustees, Dominic DiMaio, Taylor Tollerton Collins, Rod Thomson, Michael Fuller, Mark Goodson, Jaymie Carter, Tracy Knight, and Ryan Moore. This group was integral in approving the implementation of the Construction Management Process that has contributed to several great projects at SCF over the past few years.
We are proud to serve under Chris Wellman and his team in the Facilities Management Department (Emmanuel, Paul, Carol, etc.) who have created a culture of excellence when it comes to the planning, construction, and maintenance programs on all three major campuses in Sarasota and Manatee.
Peter Hepner and Hepner Architects for a great project design.
And last, but certainly not least, the members of Tandem Construction that are working hard to bring this project to life. Senior PM - Donnie Siegert, Project Manager - Kristyna Lannon, and Superintendent - Keith Schiding.