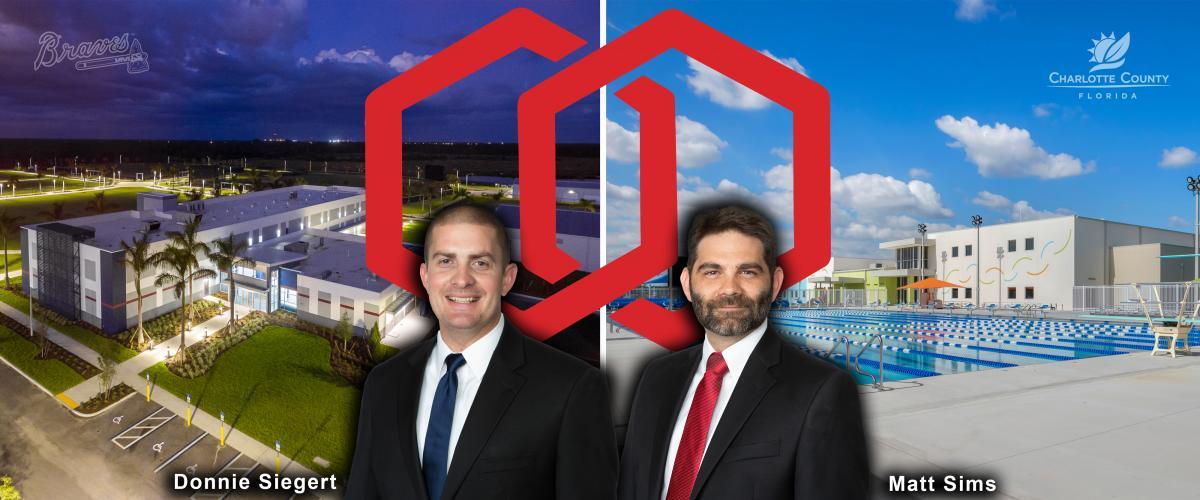 Sarasota, Florida – February 3rd 2021 - Tandem Construction is pleased to announce two promotions within our firm. Donnie Siegert and Matthew Sims have been promoted from the position of Project Manager to Senior Project Manager.
Donnie Siegert has 19 years of industry experience and has been a project manager with Tandem for the past seven years. He has led our construction management teams at IMG Academy, The Atlanta Braves Spring Training Facility, and for several K-12 and higher education clients.
Matthew Sims has 22 years of industry experience and has been with Tandem for the past seven years. Mr. Sims has delivered construction management services to many of Tandem's           clients including local government agencies, school boards, higher education institutions, multi-family projects, hotels, and non-profit facilities.
These promotions are a reflection of Mr. Siegert's and Mr. Sim's commitment to their clients, their constant attention to detail, quality and safety, and their unparalleled professionalism both on and off the jobsite.
Tandem Construction is a Sarasota-based Construction Management Firm serving Southwest Florida since 1980. Tandem provides industry leading Construction Management services to the Commercial, Education, Healthcare, Sports & Recreation, Multi-family, Government, and Hospitality Sectors. Tandem is known for becoming an extension of our client's operations, an approach that has resulted in long-term relationships and consistent results.