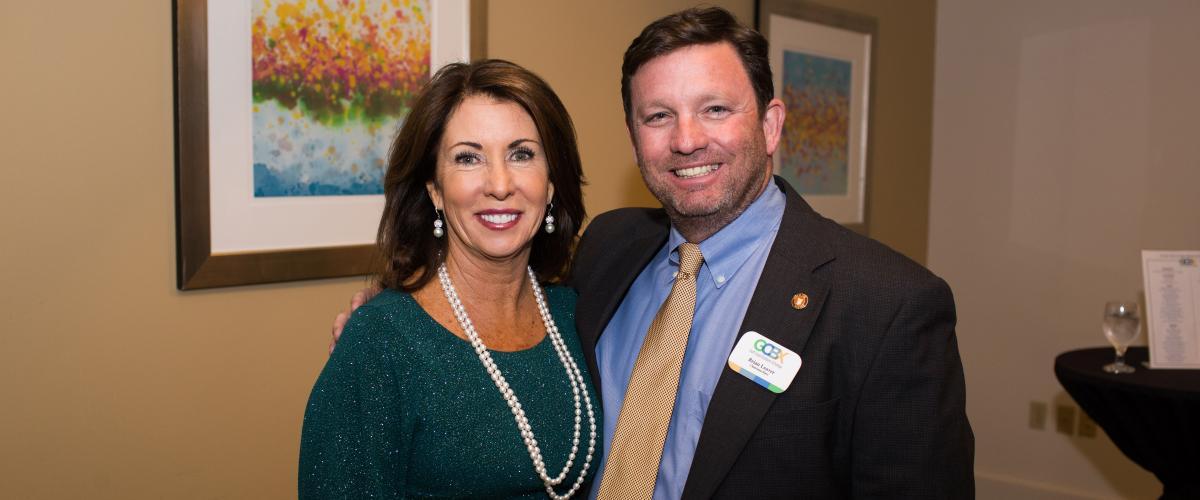 On February 1st, 2018 Tandem Construction's Senior Vice President, Brian Leaver, was introduced as the Gulf Coast Builder's Exchange Board Chair. This prestigious position has been held by leaders in the Construction and Professional Services industries for decades. Mr. Leaver joins local construction legends like Ron Royal and Bill Halfacre, and current community leaders and General Contractors like Jack Cox, Jeff Charlotte, and Jason Swift in having the privilege to lead the GCBX Board. During his time as Chair, Brian will work alongside the GCBX's Executive Director, Mary Slapp, to continue the organization's positive impact on our local construction community.
Mr. Leaver is a Partner/Owner at Tandem Construction, responsible for many "Landmark" projects in the region including the expansion at IMG Academy, the Atlanta Braves Spring Training Facility and the historical renovation of his former high school, Sarasota High. In his free time, he is a father of four beautiful children, a loving husband to his wife, Katherine Leaver, and an active participant in Sarasota's foster care programs at the Safe Children's Coalition.
Tandem Construction is an industry leading Construction Management firm headquartered in Sarasota, Florida. The company offers a range of experience and expertise in the following local markets: Education, Government, Sports Performance, Commercial Office, Hospitality, Multi-Family and Healthcare. With a focus on exceptional service, detailed reporting and sustainable construction practices, Tandem continues to build its reputation as one of the best Construction Managers in the region.
You can read more about the event at the Observer's website: HERE