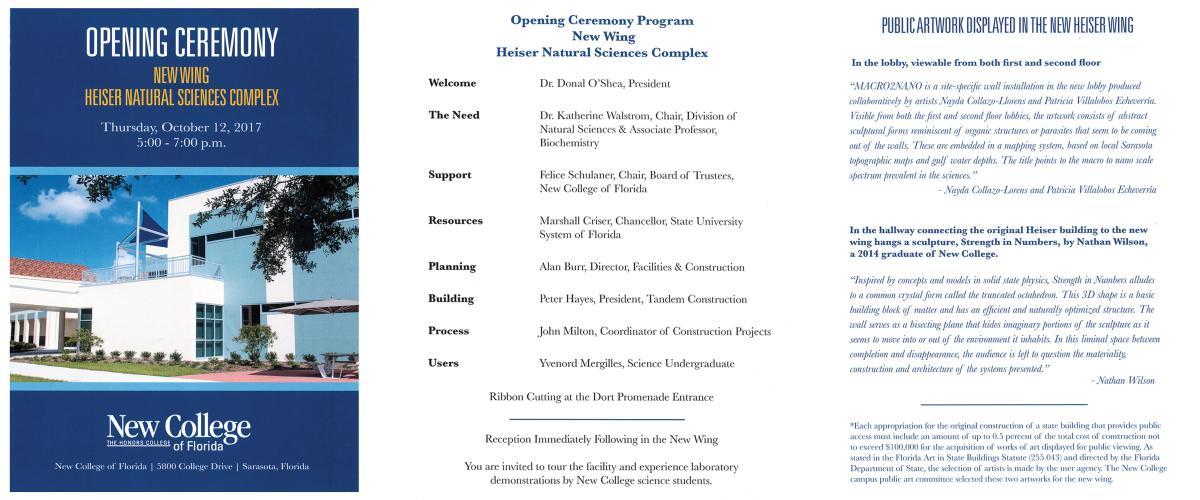 Leaders from New College of Florida, the State University System and Tandem Construction addressed a crowd of 100 students, professors, and community members on Thursday evening as they celebrated the Ribbon Cutting and Grand Opening Ceremony for the New Wing of the Heiser Natural Sciences Complex.
The 22,000 Square Foot addition more than doubles the space for labs, classes and faculty offices. Additions include a conference room, physics teaching lab, and a computer sciences reading room.
"It was a very special event. We are so fortunate to have these opportunities to build for clients like the New College of Florida. They are an ownership group who truly understands and values construction management services." Said President, Peter Hayes.
See the Project Page for the Heiser Natural Sciences Complex Addition: HERE
Read more about the event at the Sarasota Herald Tribune's Article: HERE