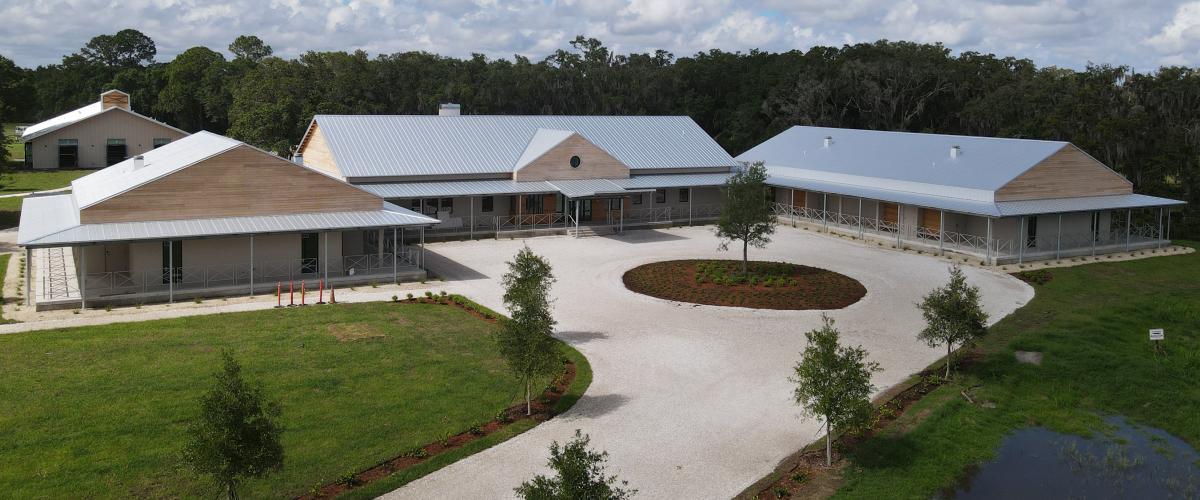 Resilient Retreat's 84-acre campus is dedicated to empowering survivors of trauma and abuse to thrive through self-care and community. They serve these survivors through innovative approaches to treatment and evidence-based programs.


Tandem Construction and Schimberg Group Architecture & Design are almost finished with the 18,000 SF Retreat Center that will welcome up to 30 individuals at a time to attend half-day to 5-day evidence-based retreats. The facility includes treatment rooms, a community kitchen and dining room, a great room, and participant bedrooms. The exterior spaces will include porches, loggias, walking paths, a community garden, a meditation pond, and a neighboring 5,000 SF community center that will support activities such as music therapy, art therapy, exercise classes, and support groups.


Stay tuned for more aerials coming soon!