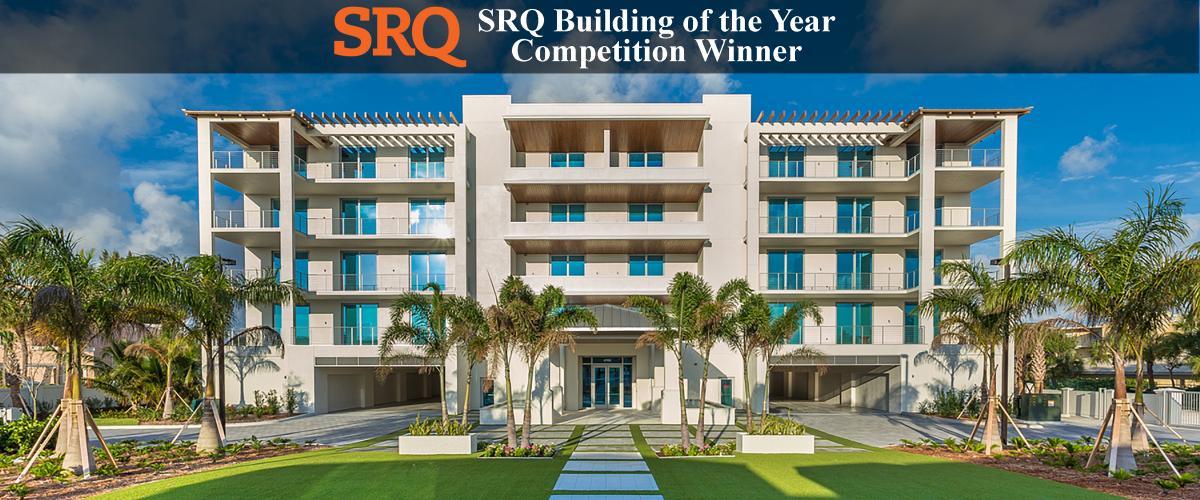 On October 26, 2017 Tandem Construction celebrated as several of our major projects received award recognition from SRQ Magazine's "Building of the Year". Each year, SRQ Magazine proudly presents Building of the Year, a competition celebrating the new commercial, mixed-used and public buildings, enhancing the skyline along the Gulf Coast. These buildings are judged on design concept, function and usage, integrity of design, creativity and features. Tandem's projects included several of the TOP awards, including:
PLATINUM AWARD: Infinity on Longboat Key
TEAM MEMBERS INVOLVED: DSDG Architects, Karins Engineering Group, Banks Engineering, Aqua Plumbing, Power Air Conditioning, All Phase Electric, Mullet's Aluminum, Bob Miller Masonry, Sterling Manufacturing, Probuild, Yankee Carpentry, Jansen & Sons Insulation, All Glass & Windows, Hollow Metal Specialists, Service Painting, Dolphin Innovations, Appollo Sunguard Systems, Craft Equipment Company, Kimal Lumber, Cucine Ricci, Rail-Tek, Inc, and Hughey Construction Services.
OWNER: Orchid on Longboat Key, LLC
GOLD AWARD: IMG Academy Performance and Sports Center
TEAM MEMBERS INVOLVED: Fawley Bryant Architecture, Hees & Associates, Stantec, ME3 Engineering, Diversified Safety, Bob Miller Masonry, Craft Equipment, Industrial Steel, Jones & Sons, Key Glass, Mullets Aluminum, Nu-Sons Electric, Profloors, Shroyer Drapala, Universal Engineering, Wenzel, Hydroworx, Power Air Conditioning, and McDonough Plumbing.
OWNER: IMG Academy
READ MORE HERE