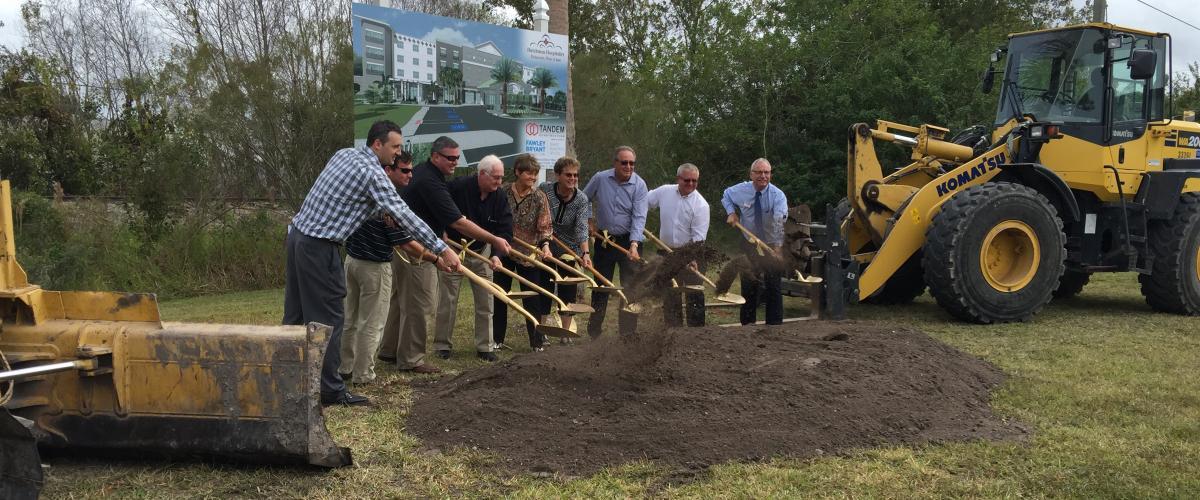 The new Carlisle Inn Sarasota is a four story hotel located in the Pine Craft neighborhood in beautiful Sarasota, FL. It will feature 100 hotel rooms, three large meeting rooms, café, fitness facility, and a luxury lounge with an indoor fireplace.
Several different types of rooms will be available; many include fully equipped kitchenettes and laundry. Upgraded bathrooms will feature full height tile in the bath and shower areas. Custom made, hand crafted, solid wood casework will be used throughout, accented with traditional Amish art and quilts.
The main structure of the building will be concrete masonry exterior walls and hollow core precast concrete floors. The traditional shallow foundations are set on soil enhanced by Vibro-replacement columns. Roof will be a low slope TPO with standing seam metal roof at the extended gables. 
A review of the project from Sarasota Herald Tribune can be found: HERE.