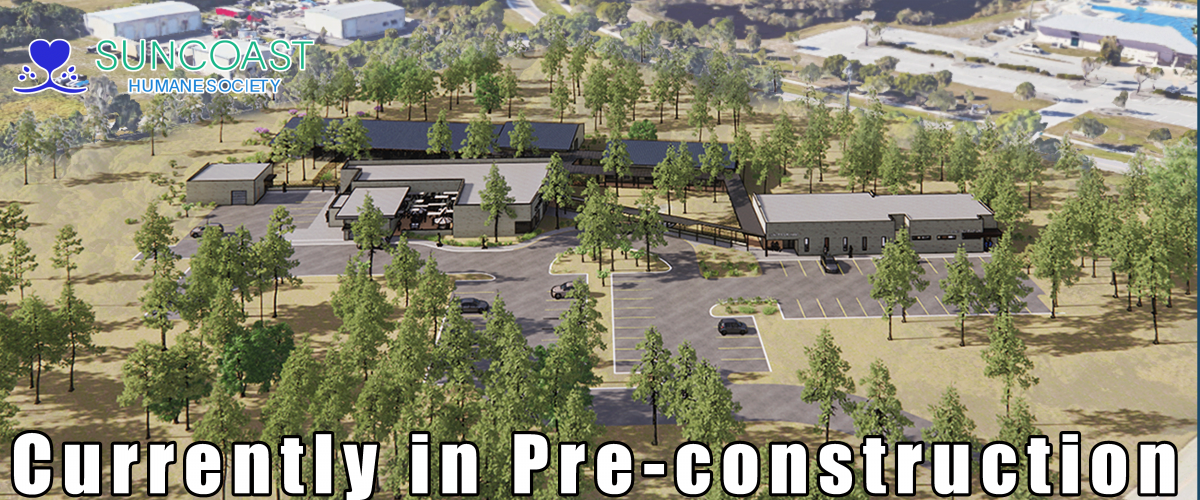 For 50 years, the The Suncoast Humane Society has been the safety net for tens of thousands of dogs, cats, bunnies and ferrets. The facility rescues, houses, cares for, and adopts pets out of their Englewood location. The Society allows the animals to regain health, prevent overpopulation, and find their forever family regardless of their breed, size, temperament, or health.
Recently, the Suncoast Humane Society managed a needs assessment and identified that while they are providing a much needed service, their current facilities are outdated and deteriorating. Even with structural improvements and renovations, the existing building and its limitations would prohibit the Humane Society from providing the level of care that they are striving for. Their belief is the animals deserve better, and the community deserves better.
Tandem Construction was recently selected by the Suncoast Humane Society to help "Build the Future"  "Where dogs get to be dogs, cats get to be cats, and together, we love and protect them all".
This facility, Designed by Schimberg Group and planned on 11.5 acres of land land nearby the existing shelter, will include the following amenities:
4,800 SF Shelter with one cat house, six pods, and 56 dog runs
4,400 SF Clinic for vaccinations, testing, and surgery
7,000 SF Community Center with indoor and outdoor meeting space
1,100 SF Volunteer Center
Courtyard for walking and bike trails along with shade structures and covered play areas.
Learn more about the project here: https://www.humane.org/about/capital-campaign/